C.Y. Chong
@Studio BAR in Amsterdam
Guest
Mark Fonseca Rendeiro
@Studio BAR in Amsterdam
Host
More than 20 years ago, CY Chong left the world of big money and high finance in search of something new and interesting. What he didn't know is that a curiousity inspired by a Panda Flag would become a career with global impact and a personal mission that carries on well beyond the job. In this inaugural episode of the Realities Podcast, we hear from C.Y. Chong about his life's work and his new book "Life on Planet WWF"; a personal journey filled with adventure, comedy, and self discovery.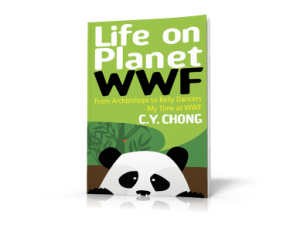 Click play to hear the podcast.