There are people in this world who are driven by an inner mission. A drive to create, observe, understand, and impact the world around them. On this podcast we hear from them about that mission and how it relates to the reality of this world.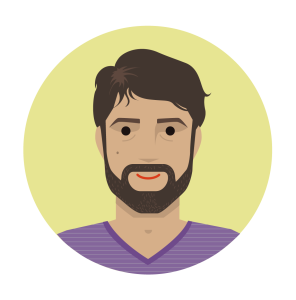 Your host: Mark Fonseca Rendeiro
Born and raised in New Jersey, in one of the largest Portuguese communities in the world (Newark), he would move to Europe as a young adult, eventually settling in Amsterdam in 2002. As a journalist, Mark's written work and audio podcasts would eventually take him to some unique corners of the world such as Siberia, Cambodia, Lebanon, UAE, Tunisia and Egypt. As a trainer in conflict zones he helped prepare a new generation of new media journalists in Afghanistan, Kosovo, and Georgia. Along the way he produced podcasts for corporations, non-profit organizations, magazines and educational institutions.
Currently he teaches sociology and cross cultural communication in Amsterdam, while also producing podcasts for Wikimedia Deutschland, the History of Nuclear Energy and Society (HONEST) Project, and the University of Tilburg Law School.
After more than 12 years of producing the Citizenreporter.org podcast, in 2015 Mark Fonseca Rendeiro launched "Realities Podcast" as a new place for engaging, educational, and personal conversations.
---